Those of us who are into weightlifting and powerlifting would unanimously agree that the right music can make a lot of difference. Sometimes, this is all you need to stay focused and feel motivated enough to make it through one extra rep.
That's why a good pair of headphones is as just important as your regular fitness equipment. When you are specifically looking for a solid pair of headphones to fuel intense workouts like weightlifting, you need to keep in mind aspects like style (wire or no wire), sweat-resistance and secure fit.
After hours of research and detailed discussion with our product analysis team, we have come to a decision. The 3 headphones listed and reviewed below are the best headphones for weightlifting. Continue reading to find out why these particular models made it to the top.
01. SoundPEATS True Wireless Earbuds
The richness of the audio delivered by these headphones gets the adrenaline pumping. It uses Realtek chipset along with biological diaphragm produces deep, impactful bass. It also creates a rich and wide soundstage, allowing you to feel the subtle nuances of the music while sweating it out in the gym.
The IPX 5 rated, sweat-proof earbuds are lightweight and feel extremely comfortable in the ears. It comes with 3 sizes of tips to help you adjust the fitting. As long as you choose the right tip, be assured that the buds won't fall off mid-workout.
We also loved the fact that it utilizes smart touch controls instead of chunky buttons to enhance usability. Each earbud takes about 4 hours to provide 24 hours worth battery juice which is phenomenal by gym-ready headphones' standard.
It uses Bluetooth 5.0 and easily pairs up with compatible devices with no connection drops or visible lags. The headphones pair up automatically with the BT device as soon as you take it out of the case to help you get started right away.
02. Lab Audio Flex Sport Gym Workout Headphones
If you sweat a lot and struggle to find the right fitting due to large head size then take a look at this one. These headphones come with two large ear muffs wrapped with soft, moisture-wicking, and breathable pads. These pads can be removed and washed lightly if you want.
It also features an extra tension band that helps you achieve a firmer fit while running or engaging in a vigorous workout routine.
The Bluetooth connection is hassle-free and the playback time of 20 hours with moderate settings leave no room for complaint. Another significant addition is the ambient noise/ Be Aware feature. When you activate it, you can communicate with your gym buddy without taking off the headphone.
Coming to the audio output, the large drivers pump out deep bass along with clear mids and highs. The audio is wonderfully balanced and sounds velvety smooth, distortion-free, even on the max volume setting.
03. Avantree D18P Dual Driver High Definition in Ear Monitor Earphones
If you are on a tight budget and only want basic sports-ready earbuds that can whack out high decibels and deep bass, consider checking this one out. It maneuvers an 8 mm and a 5 mm driver to facilitate richer and fuller tones.
The audio has the right blend of extra bass and smooth treble to fuel your workout. The thumpy bass has a great impact, making it a great option for listening to contemporary music.
You will also be able to isolate yourself from the noisy gym environment and focus on your workout better with its excellent noise canceling function. In order to get the best noise isolating effect, choose a pair of silicone tips that nicely seal your ear canals.
The in-line controls are situated very close to the headphones. The only downside is that adjusting the controls might take a little getting used to.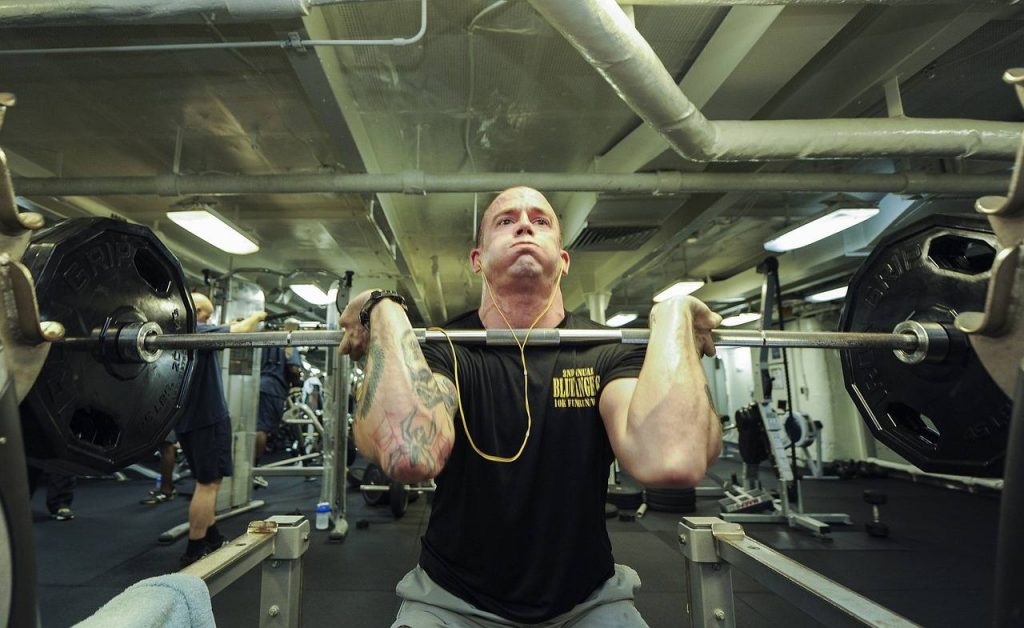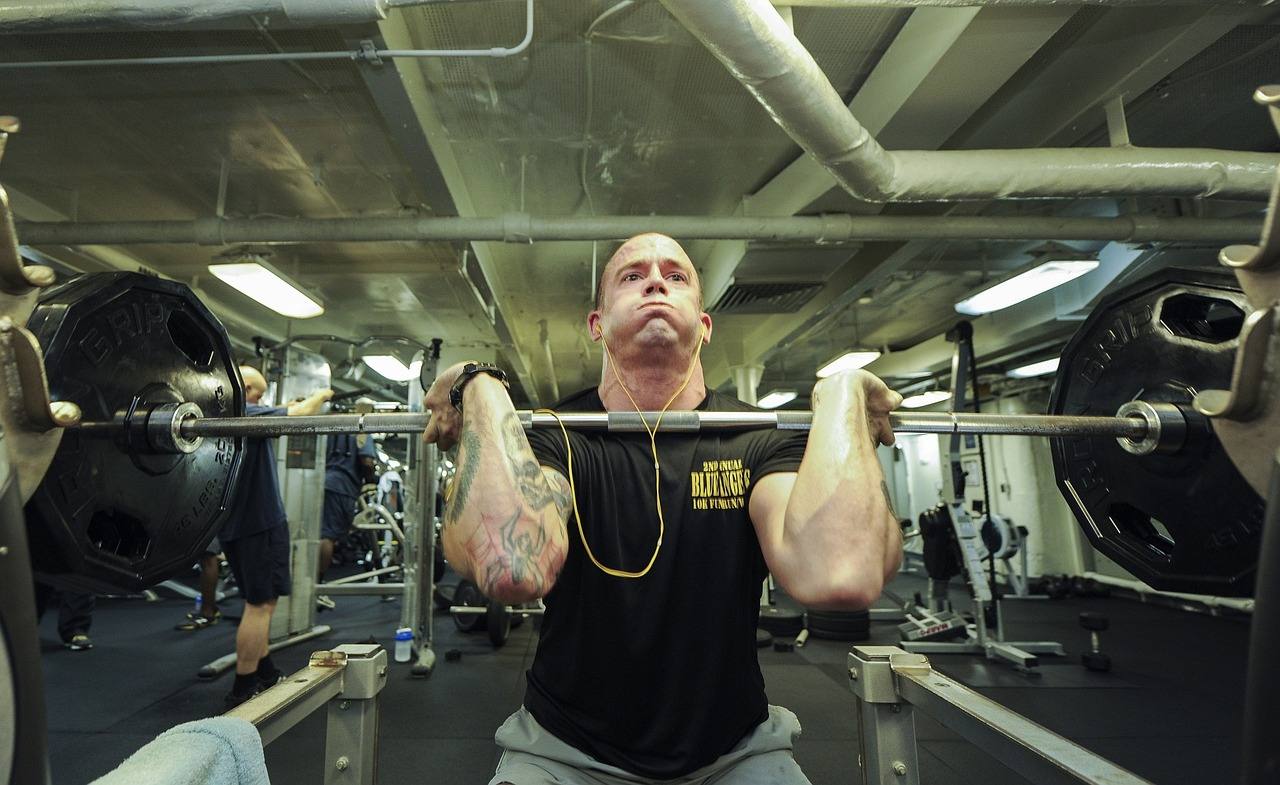 Also Read: Best headphones for cycling
In Conclusion
So that was our take on the best headphones for weightlifting of the year. Our headphones are sweat-proof, comfortable to wear, easy to control and deliver kickass sound. We did the meticulous research part on your behalf. Now all you have to do is set your own bunch of parameters and choose a model that perfectly fits the bill.
Last update on 2022-07-01 at 11:29 / Affiliate links / Images from Amazon Product Advertising API