You want to buy the best spiderman headphones for your Marvel-nerd kid but you have no idea where to begin. Ah! Bummer. In case you are not aware, your child has already got his hopes up too high. So take a little time because you really don't want to disappoint your little pumpkin, do ya?
To save you several hours of meticulous research and several days of bickering from your fastidious kid, we have put together a list of 5 affordable and high-quality Spiderman headphones.
Top 5 Best Spiderman Headphone List for Kids
So go ahead, read our concise information and make the right choice. All the best!
01. eKids Spiderman Kids Headphones
This one is by far the most popular Spiderman headset you'll find today. From cool Spiderman cartoon design on the headset body to decent audio performance, this one offers everything you'd expect from a kid's headphone in this price range.
We loved the smart little addition of parental volume control in this device. It allows the parents to limit the max volume range as a preventative measure against hearing damage. The headphone isn't very loud even without using the parental volume limiter, which makes it safe for toddlers.
Kids can use it for watching videos and listening to audiobooks on Kindle while sitting in the house or traveling. Its soft plush cushions and easily adjustable headbands ensure optimal comfort for your little ones. The overall design is pretty sturdy and will hold up well against the heavy beating a child might subject it to. The toddler Spiderman headphones work with both Android and iOS.
Pros
Child-friendly design, soft padding, and adjustable headbands.
Parental volume control.
Not too loud.
Compatible with Kindle Fire.
Cons
The volume is too low, therefore, not suitable for wearing in noisy environments like an airport or subway.
02. eKids Marvel Spiderman Far from Home Kids Bluetooth Headphones
This Bluetooth headphone design is inspired by the Spider Homecoming movie theme and will immediately draw the attention of kids. Having said that, this headphone will snugly fit an adult too. Key strengths include a great battery life. One full charge should pack enough punch for 1-18 hours of playback.
It comes with a 3.5 mm headphone jack and cable too, so no worries if the batteries run out. Like any kids' headphone worth its salt, this one too limits the volume to a safe level to reduce the risk of hearing loss. As far as the sound quality is concerned, the clarity and warm tones make it an amazing low-budget choice for listening to audiobooks and podcasts.
Pros
Suitable for Kindle Fire HD 8.
18 hours of battery life on low volume settings and quick charge.
Auto shut-off after 15 minutes of inactivity to conserve battery.
Allows wired operation as well.
Mutes a decent amount of background noise.
Cons
Some users have complained that the battery indicator often doesn't turn blue when the charge is full.
03. eKids Spiderman Kids Ear Protectors Earmuffs
If you came here searching for a noise-canceling ear muff for a child with extremely sensitive ears, this is it. It is a noise-blocking ear muff that can be switched to a regular headphone by attaching a cable. The soft and breathable padding can reduce external noise up to 21 dB to keep your child's delicate ears protected from loud noise. It's ideal for watching fireworks or a tour to loud public places like zoo and theme parks.
Note that it is a one-size-fits-all headband and is mainly designed for 2 to 6-year-olds. They are not super tight per se, but don't slip either. The stereo sound is very well-balanced, making it ideal for listening to YouTube videos, web movies, music, and audiobooks without hurting the ears.
Pros
Specially designed for kids dealing with strong sound sensitivity.
Soft ear pads make it suitable for all-day use.
Chic Spiderman artwork on the headphone body.
Mutes ambient noise to help your kids focus better on studies.
Small enough to snugly fit a 2-year-old.
Cons
The headband is not adjustable.
04. Spiderman Far from Home Bluetooth Headphones Built-in Microphone
This kid-friendly design comes with rotatable ear cups that fold into themselves to easily fit into travel bags. For this price, these Spiderman homecoming headphones have a remarkable battery life of up to 30 hours. On max volume, the battery lasts for around 7-8 hours, enough to last a flight journey or a trip to Disneyland. The package includes extra cable too for wired use
It also houses a built-in mic that delivers clear voice call quality minus any crackling sound. The sound quality of this one is probably the best you can find in the realm of kids' headphones. It's not very loud but that won't deter you kid from grooving on its deep bass.
Pros
Generously cushioned ear cups.
Adjustable headband makes it suitable for adults too.
Robust build quality, can withstand a drop or two.
Amazing sound for a kids' headphone.
Steady Bluetooth connection.
Safe volume range for children.
Cons
Could be slightly big for children below 4 years.
05. NEMO DIGITAL MVF10109SM Spider-Man Wrap Around Headphones
So your is a crazy fan of Spiderman and wants a Spiderman themed headphone to proudly show off to his friends. But you don't want to spend more than $10? We have got a perfect product lined up for you then. This funky looking Spiderman headphone pumps out quality sound, that too at a safe volume to minimize the risk of hearing loss.
The build quality is ideal for small kids who are naturally inclined to be rough with just about any object in their sight. It also comes with red and blue discs sporting Spider cartoon motifs. We are not super impressed with the design of discs as they struggle to stay in place. However, this does not affect the sound quality or comfort, so we didn't count it as a tradeoff.
Pros
Attractive design.
Great audio performance for the price.
Comfortable to wear for long hours.
Cancels a good amount of noise in moderately loud places.
Cons
The included red and blue colored discs don't stay put.
Also Read: Cat ear Headphones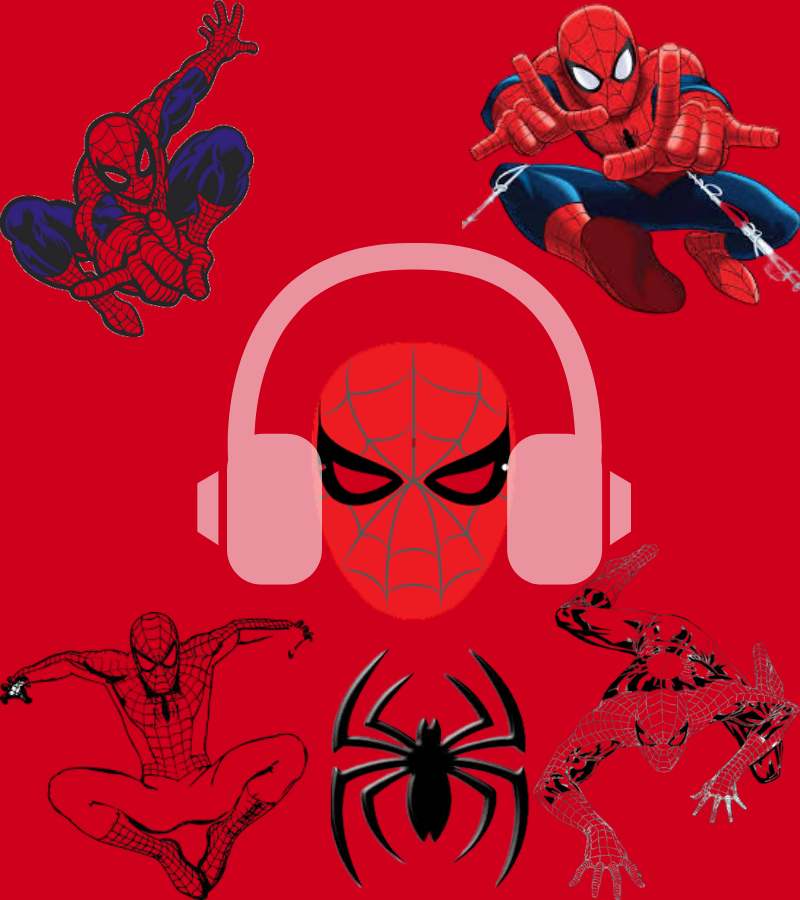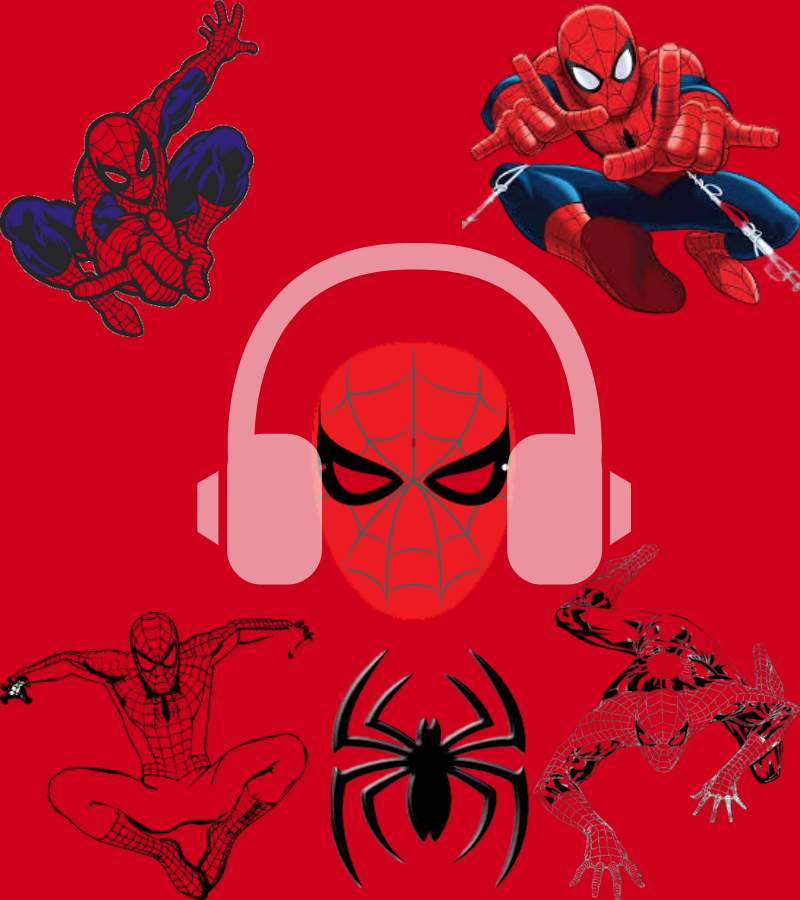 Conclusion
So that brings us to the end of our quest for the best Spiderman headphones for kids. Since Spiderman has a huge adult fan base too ( which includes us too), we have made to feature models that would be equally comfortable for grownups too.
But since our key demographic for this category are kids, we have made sure that every featured product devises a safe decibel level for kids to protect their developing eardrums from potential damage.
Last update on 2023-12-10 at 07:01 / Affiliate links / Images from Amazon Product Advertising API