Usually, when you are on a budget,you mostly come across headphones that either looks gorgeous but have a poor sound quality.Or, maybe they pump out a great bass but the battery drains too fast.
Some models might have just the right combination of good battery life, good sound, and great aesthetics but they fatigue your neck after long hours of use Under such circumstances, you should thank your stars if you end up finding a budget Bluetooth headphones with negligible flaws. Well, I was lucky enough to find mine and I want to share my experience with you to help you find your dream BT headphone.
Elegant and durable metal design, decent audio output, excellent active noise cancellation- all in one package. That's Paww Wavesound Bluetooth headphone for you in a nutshell. It also provides a fairly long-lasting battery runtime, letting daily commuters enjoy an immersive listening experience when they are on the go.
Before I delve deeper into the Paww Wavesound 3 review, let me get one thing straight. There are tons of Bluetooth headphone that deliver a way more solid and vivid sound experience. However, if you don't want to drill a crater in your pocket yet want a decent noise-cancelation plus sound output from your headphone, Paww Wavesound 3 should definitely be on your bucket list.
In the upcoming section, I'll explain some of the salient features of Paww Wavesound. But before that, let's have a quick glance over the key features, shall we?
Product Highlights: 8 Reasons
Sturdy metal design with a few plastic highlights.
ANC button and USB port on the left earcup and other control buttons on the right earcup.
The battery takes about 4 hours to charge and lasts for up to 16 hours.
Uses Bluetooth 5.0 technology for fast and fuss-free connectivity.
Foldable ear cups.
Has a built-in microphone which lets you receive phone calls in wired mode.
Passively mutes the ambient noise and also has active noise cancellation feature.
Comes with accessories like a zippered travel case, an airline adapter, an AUX cable, and USB charging cable.
Also Read: The Ultimate Cowin SE7 Review [ANC]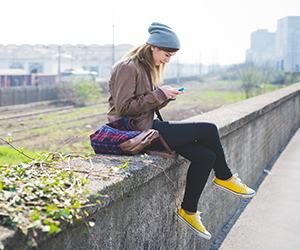 Paww Wavesound 3 Headphones Review in Detail
The Architecture
Although ANC is touted as the USP of this model, the gorgeous metal design also makes it a great bargain. Despite being heavier than most budget headphones (due to its metal design), it incredibly comfortable.
The underside of the cushion is nicely padded and the soft cushions of the ear cups warmly embrace your ears. If you are in a habit of binge-watching T.V series or Movies, Paww Wavesound 3 could be an ideal choice for you.
It would be a blasphemy not to mention how travel-friendly these headphones are. The ear cups fold easily and have a long battery life. Add to that, the CSR chipset loaded with multiple microphones can filter up to 20 dB ambient noise. That's not it. It also comes with a travel case, an AUX cable and an airline adapter.
If you are somebody who frequently travels by air or metro, all these features combined will help you keep you from getting on your nerves when a bunch of pirate-ish guys goes "Ho ho ho!" in the train or a kid starts yelling his guts out in a long flight.
Usability
The control buttons are located on both ear cups. The ANC button is on the left ear cup while controls for pause/play/skip track, volume adjustments are on the right cup. While the controls work seamlessly, I would have liked the adjustment buttons more evenly distributed between the left and right earpieces.
However, after a few hours of use and a quick read of the Paww Wavesound 3 user guide, you will get the hang of all the controls. If you face any issue while reseting or turning off the headphone, the manual has clear instructions for troubleshooting.
The right earpiece is also home to an LED indicator light will let you monitor the battery and on/off status of the Bluetooth headphone.
But wait, there's more to the picture. The BT headphones also allow hands-free phone call when connected to your smartphone via AUX cable.
Another clever addition that makes this headphones a great companion on flights is that you can switch off the Bluetooth while using the ANC feature. The independent controls on the earpieces make connecting to the plane's AV system a breeze.
Active Noise Cancellation
Active Noise Cancellation or ANC is undoubtedly the biggest selling point of this model. The ANC button located on the left earpiece can be turned on and off manually. The headphone can tune out 20 dB of ambient noise passively even when the ANC is turned off.
This will help you mute the gurgling sound of an engine and other ambient noise that bugs daily commuters in crowded public transports. When you switch on the ANC, it can drown out up to 23 dB of ambient noise. While this is far from being jaw-dropping, it gets the job done.
It effectively cancels out the noise of machines, passing cars, engines low pitched rumble of diesel-powered vehicles, the sound of human conversation. However, the effectiveness of the ANC mostly depends on how far or close you are to the noise source and of course, the headphone volume.
To conclude, I'd say this is not simply the best noise-canceling headphones out there. However, if the goal is just to enjoy a private, immersive listening experience during leisurely strolls at the park or during daily commute, Paww Wavesound 3 is a deal worth grabbing. Otherwise, you can check some cheap rated ANC headphone list.
Comfort
Despite the extra weight exerted by the metallic design, Paww Wavesound is extremely comfortable to wear for prolonged hours. Although it will still feel a bit heavy initially, you will get used to it after a few hours. The full credit of this goes to the generous padding underneath the headband, around the earpieces and easy adjustability of the headband.
However, due to budget constraints, the manufacturer did not use memory protein foam. But that doesn't affect the comfort in any way. What's even better, if you wear glasses, this headphone won't put extra pressure on your forehead and nose, unlike most BT headphones I've used.
However, if you are looking for a gym-ready headphone, this model is not for you. The ear cups may slide during hardcore workout.
Audio Quality
A great sound quality is by far the most coveted feature when we go out to buy a headphone. I have gone through hundreds of Paww Wavesound 3 Bluetooth headphones review to get an authentic idea of its sound quality.
On the audio output front, the Paww Wavesound neither excels nor disappoints. If you like bass-heavy music, the bass response won't be up-to-the-mark for you. However, it doesn't mean the bass is inaudible. It just won't be strong enough for the lovers of heavy metal, pop and hip-hop music.
The lowest bass tones are also too soft, not something EDM listeners will appreciate. The built-in 40 mm Neodymium driver juices out dynamic mids along with crystal-clear high tones.
The sound is warm, well-rounded and thankfully enough, the bass isn't overpowering, a common issue with most budget BT headphones. So if voice clarity and pleasant mids are your priority as you mostly listen to classic or country or rock, these headphones will deliver.
Let me wrap up this section by mentioning that the sound quality remains absolutely unaffected when the ANC is on. In fact, it gets even better as the bass and volume are amplified when ANC is enabled.
Signal and Connectivity
The signal from 5.0 BT is fairly strong and connects with multiple devices easily within the range of 800 feet, thanks to the multi-function Bluetooth button. Obstructions like walls don't cause transmission delay in the 650-700 feet range. However, the signal clarity will start getting affected if you go beyond that range.
Battery Life
The model comes with a battery life indicator which is a small but significant addition. The battery life is incredibly long for a headphone in this price range. Depending on the volume and other settings, the battery will last for 16-24 hours or maybe even more on the lowest settings.
It takes only about 3-4 hours to receive the full charge. You can recharge with the micro USB cable included in the package. On the downside though, there's no low battery level indicator light. Instead, it gives voice notification when the battery is low. Kind of effective but kind of annoying too.
Pros
Provides both active and passive noise cancellation.
Easy-to-access controls.
Generously cushioned headband and earcups.
16 hours of battery life.
The sound output in the BT mode is exceptionally loud and clear.
Easily portable comes with a travel case as well.
Cons
Slightly overweight due to metal constructions.
The ear cups tend to slide after 2-3 hours of use.
Not essentially a bass-heavy headphone.
How Does This Product Compare?
Paww Wavesound 2.1 vs 3
Although both models have many similarities in terms of design and functionality, the Wavesound 3 takes extra brownie points. Why? Well, for one, the ANC of this model is a tremendous improvement of the ANC quality of Wavesound 2.1. And secondly, the Wavesound 3 model gives you independent controls of ANC and Bluetooth. In simple words, this means you can use the active noise cancellation feature in both BT and wired mode.
Here's a table of comparison to give you a better idea of the main differences between these two headphones:
Thumbnail
Title
Paww WaveSound 2.1 Wireless...
Paww WaveSound 3 Bluetooth 5.0...
Thumbnail
Title
Paww WaveSound 2.1 Wireless...
Thumbnail
Title
Paww WaveSound 3 Bluetooth 5.0...
Final Verdict
If portability, noise cancellation, and a decent sound clarity minus overemphasized bass are your priority, then the Paww Wavesound 3 might be just the right headphone for you.
By the design and overall usability of it, this headphone apparently makes for a great travel companion during long flights as well as an effective noise filter in crowded places.
Of course, there are far better, high-end options that provide better sound quality and ANC, but if you are restrained by budget, this model is definitely worth checking out.
Last update on 2022-05-21 at 21:59 / Affiliate links / Images from Amazon Product Advertising API