In my online career, I have used 12 different kinds of earbuds/Headphones and tested hundreds of earbuds, Headphones, and various musical instruments. Some indeed used low-quality earbuds but others were a good deal.
I have tested different environments and compared many other earbuds with TOZO NC7. Now I agree with NC7 for average budget but satisfaction features. I bet no other earbuds can beat NC7 on this budget.
If you want budget-friendly earbuds, scroll down the mouse and read the full post. You will learn why NC7 is unique and the latest on a tiny budget.
Attention: This is an updated notice for 2022. Please disregard any prior versions.
So what is the difference between old and 2022? Let's see!
| | | |
| --- | --- | --- |
| Feature | OLD | New (2022) |
| App | Not Supported | Yes Support |
| Bluetooth | 5.0 | 5.3 |
| Playtime | 10.2 hours | 16 Hours |
Why do I like this?
72-Hour Battery Life
Control ANC and Transparency
Waterproof (IPX6)
Touch Control
Why do I need to consider this?
The case light should be different
MIC quality should be better
All Features
| | | | |
| --- | --- | --- | --- |
| Model | TOZO NC7 | Noise Cancelation | Hybrid 3-layer |
| Colors | Matte Black | Waterproof | IPX6 |
| Connection | Bluetooth (5.3) | Control | Touch |
| Charging Mode | Wireless, Wired | Quick Charging | Yes |
| Playtime | 16 Hours | Charging Jack | Yes |
| USB Type | C | Item Dimensions | 0.81 x 0.96 x 1.04 inches |
| Weight | 42.5 Grams | Case Dimensions | 2.44 x 1.77 x 0.98 inches |
| NFC | No | Microphone | Yes |
| Wireless | Yes | ANC | Yes |
| Volume Control | Yes | Communication | True Wireless |
| Transparency | Yes | Style | In-Ear |
| Eartips | 6 Pairs | Transducer | Dynamic |
| Battery (Headphones) | 70mAh / 3.7v / 0.266Wh | Battery (Case) | 500mAh / 3.8v / 1.9Wh |
| Driver Diameter | 7.0 mm | Tozo App | Yes |
| Indicator Light | Yes (red, blue & violet) | Optical Sensor | Yes |
Alos Like To Read:
Necessary Explanation Of Important Features
Colors: The available color is black (Matte Black).
Connection Type: Bluetooth (5.3). This advanced technology transfer data faster than previously. It has impacted a high-quality environment in the musical industry.
Noise Cancelation: Yes, the noise isolation feature is noticeable. When I tested, I noticed that NC7 completely cancels noises almost. You can use transparency mode in one touch. I have also tried the bus for this feature, for the transparency mode you can hear the bus engine sound, and for the ANC mode, it decreases the outside noise.
ANC ON / OFF TRANSPARENCY: Here are three features. 1. ANC on 2. ANC of and 3. Transparency. To block outside noise, keep ANC mode on; for natural sound, keep ANC mode off; to hear outside noise clearly, you need to be on transparency mode.
Microphone: Yes, it's an integrated microphone—three mics. But in testing time I have an issue with a phone call. It needs to talk loudly. Otherwise, the opposite can't hear.
Waterproof: NC7 is IPX6 quality, for that, it's sweatproof and it can be used in the rain. But do not use it roughly.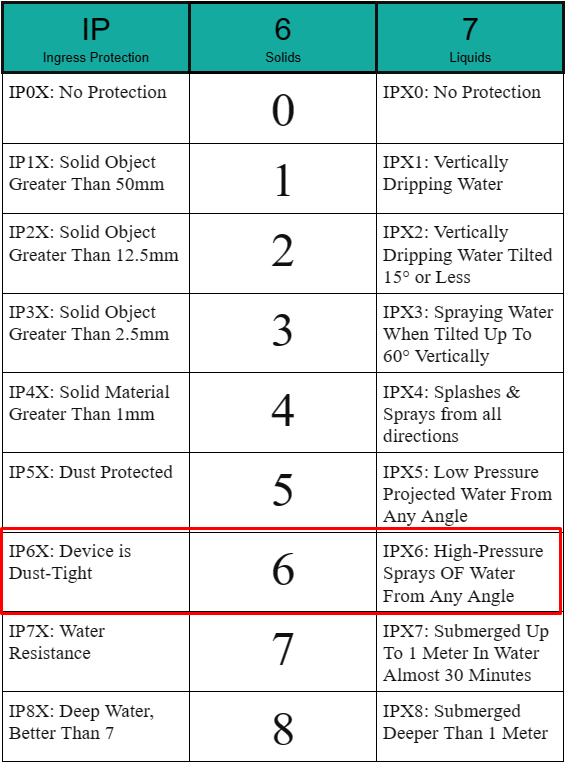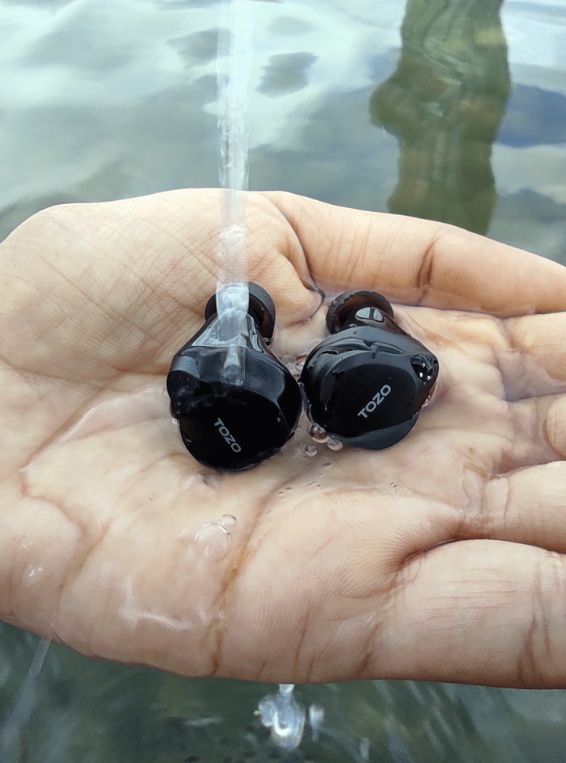 Control: It does not need to say in an explanation mode that NC7 touch control is a helpful feature. But it is mandatory to provide the intelligent control menu for my readers.
| | |
| --- | --- |
| X1: You can play/pause in the Right touch panel with just one touch. | X1: Press once to hang up the call (Left/Right). |
| X2: For the previous song, double touch Left buds. | Reject Call: Press two seconds(Left/Right). |
| X2: For the next song, double-touch the right buds. | Volume Up: Press and hold the right bud. |
| X3: For voice Assistant, press three times the Left/Right earbuds. | Volume Down: Press and hold the left bud. |
| X2: Press twice (Left/Right) to receive a call. | ANC/Transparency: One touch in the Left for ANC on/off or transparency. |
Weight: For the lightweight, it has completely made its acceptance to another level for music lovers. With a charging case, it's easy to carry.
| | | | |
| --- | --- | --- | --- |
| With Charging case | Only charging case | Left | Right |
| | | | |
| 42 Grams | 32 Grams | 5 Grams | 5 Grams |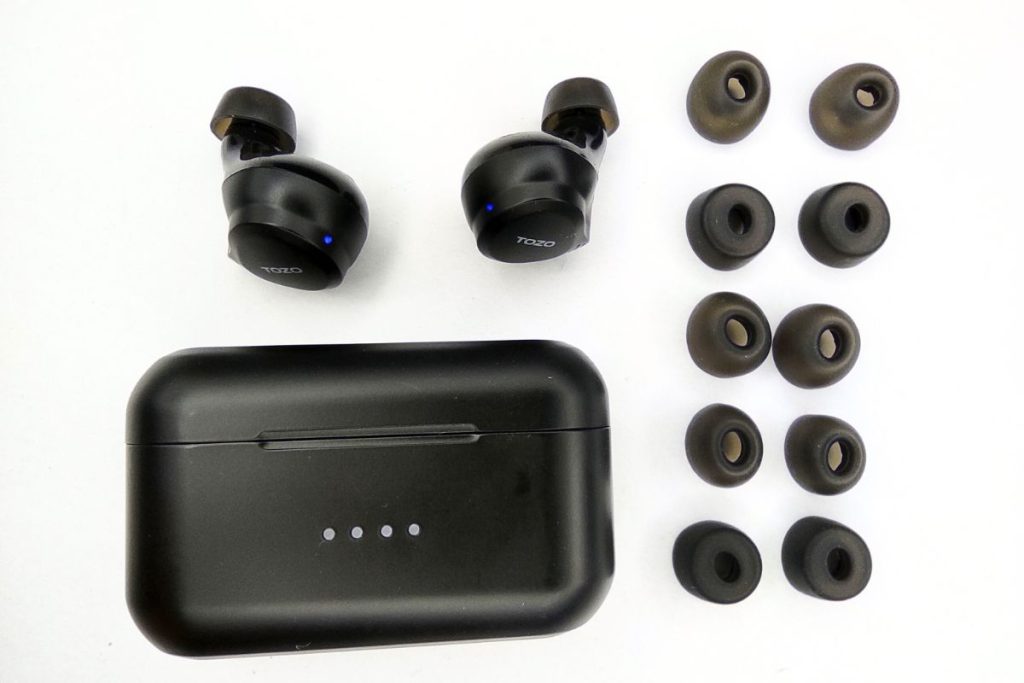 Before entering the complete review, you can see the unboxing video below.
Many experts say that TOZO NC7 is like NC9. But I am different than the expert's advice. Because if we see the budget, then not only NC9 but also no other earbuds can beat TOZO NC7. In this budget, NC7 is not a comparable earbud with others.
When I tested it in different ways, I decided instant that NC7 is all in one.
Let's see what my team and I got from the tested results.
Test 01. Silent and dark room
I have paired it with my Android device and think it's a music room. The base is like a Home Theatre environment.
But Some times, I was bored with ANC mode in the dark room. Without ANC mode is better in a dark room.
Test 02. Cycling Time
NC7 is good for cycling time because the design of the earbuds is perfect for running or cycling. While cycling, I was run on a broken road many times, but the earbuds fit perfectly.
Test 03. Shopping mall
The one-click ANC and Transparency make astonished me. When talking with the retailer then, I used transparency and ANC mode. ANC mode completely blocks the outside noise.
Test 04. Reading Room
NC7 is quite pretty in the reading room. In the reading room where I tested the earbuds, there were almost 90 people present. I don't hear any extra noise in ANC mode when I use this earbud. I have also used the trans[paremncy mode in the announcement time; it makes me lovely.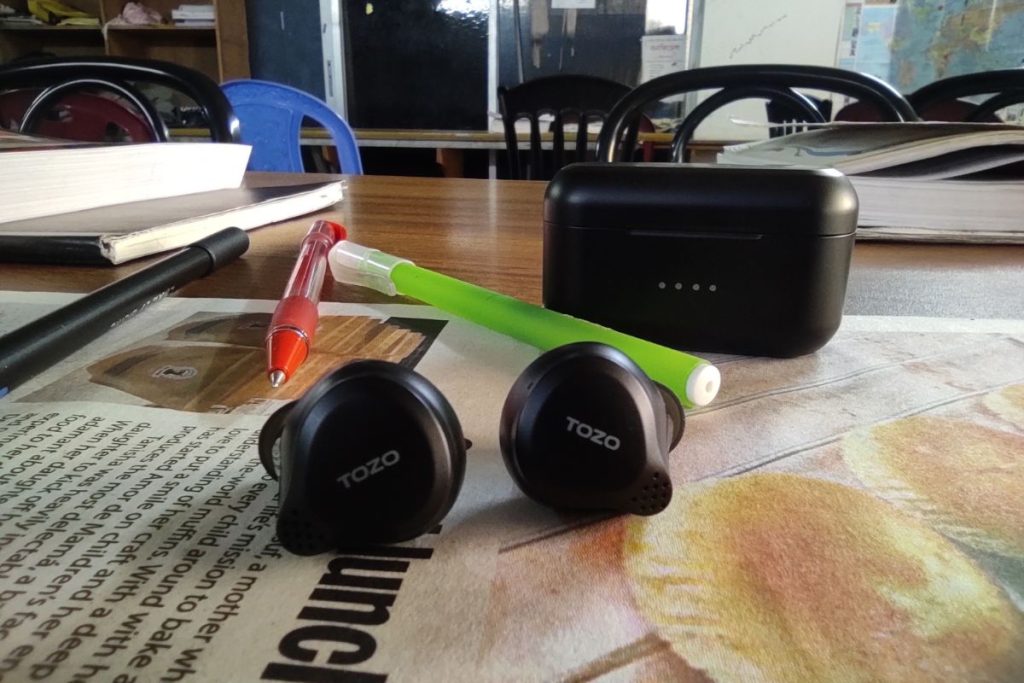 Test 05. In the Small Lakeside
In the early morning, I have done exercise regularly. But today, my main motive is to test the earbuds during my exercise time and write the testing result instantly.
First, I changed my dress and went to the lakeside. In the early morning, I used transparency mode maximum times, Because it's no need for the ANC mode in the early morning. I thought NC7 was also suitable for exercise.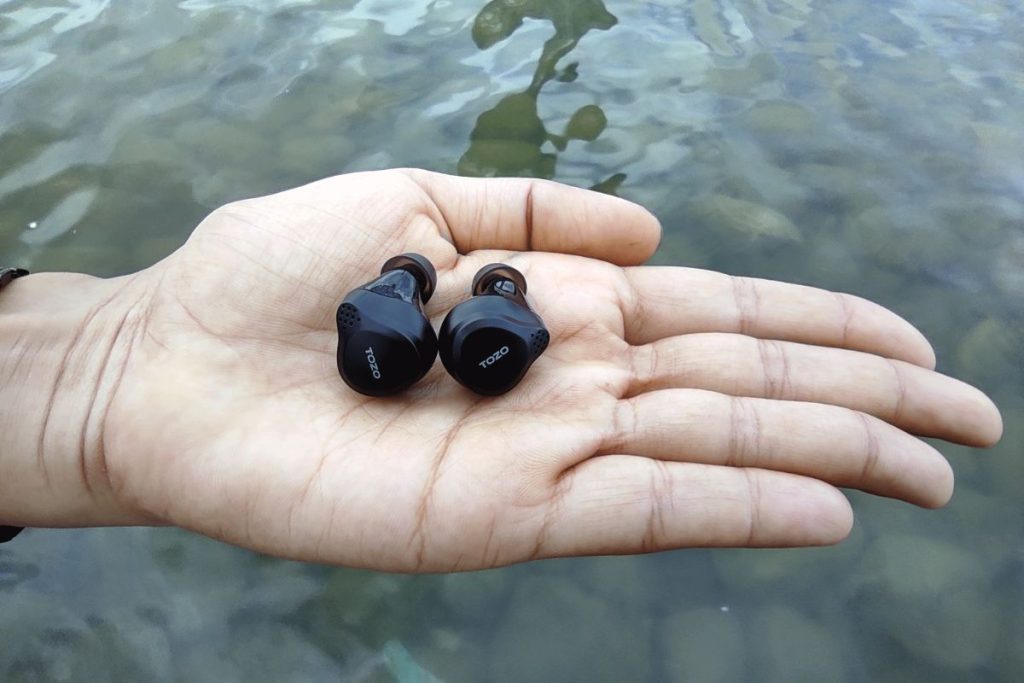 Test 06. I have tested MIN. AVG. and MAX. Db by Sound meter apps.
Test Result
Notice: This measurement is not 100% accurate. It would be best if you thought to decrease or increase the measurement.
You can also personally check by Android apps. Install the sound meter app, play a song, and review the app.
For that reason, we have tested two different apps. See the images below.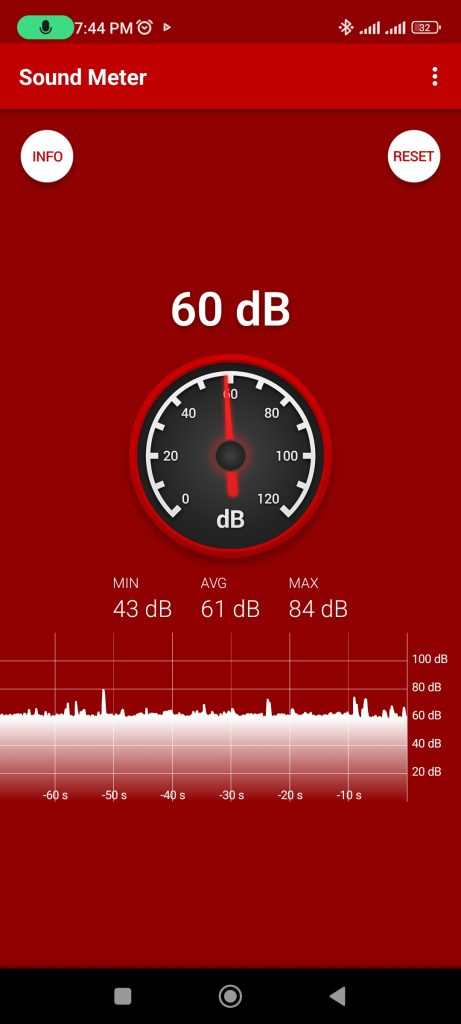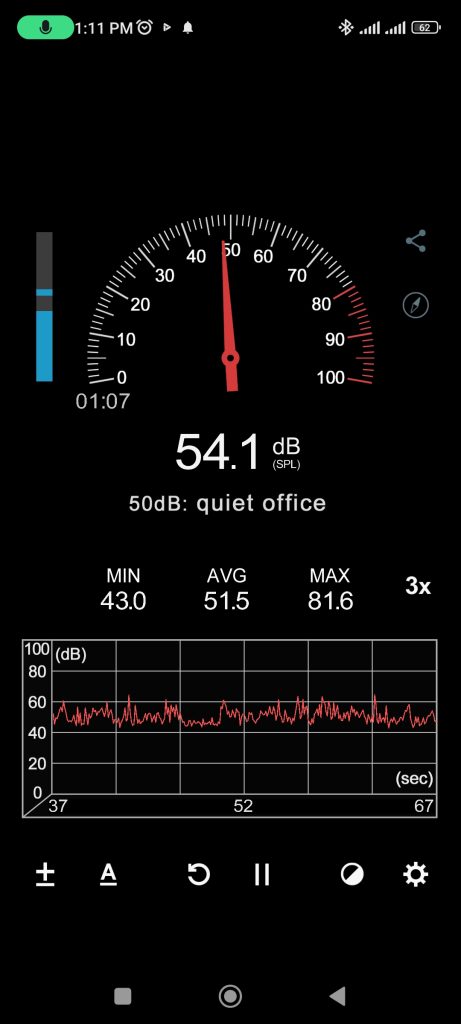 Test 07. Now it's an interesting part. I have also tested before bedtime. Suddenly when I moved on the pillow, it changed ANC to Transparency by touching the pillow. It's dangerous suddenly change the mode because, at bedtime, only the ceiling fan moves in the room. When transparency mode is on, the ceiling fan noise suddenly makes me bored.
Test 08. I have tested gaming time, also. I have tested the Clash of Clans game. I have tested with attacking time in the main, capital, and builder bases.
Test 09. I and my team members also tested nc7 in the rain. We almost tried it for approximately 30 minutes together. It works naturally, like a typical environment.
But we detect one thing, In transparency mode, we feel the rain, but in ANC mode, we can't hear the raindrops. So transparency mode makes me comfortable in a rainy environment.
Test 9. There are many low-quality YouTube audio. in those videos, the buds provide better quality.
Test 10. I have also tested meditation time. the buds provide smooth sound quality within this budget. So a user can use these buds during meditation time without thinking a second time.
Test 11. Also tested my team for classical music. They have played different classical and their simple comment is clear and soft.
But they have provided a technique: in classical song time wind noise mood (use the Tozo app for this feature) is better. cautious: please use this feature in a soundproof environment. For another level of soft sound, use the leisure feature.
Tozo App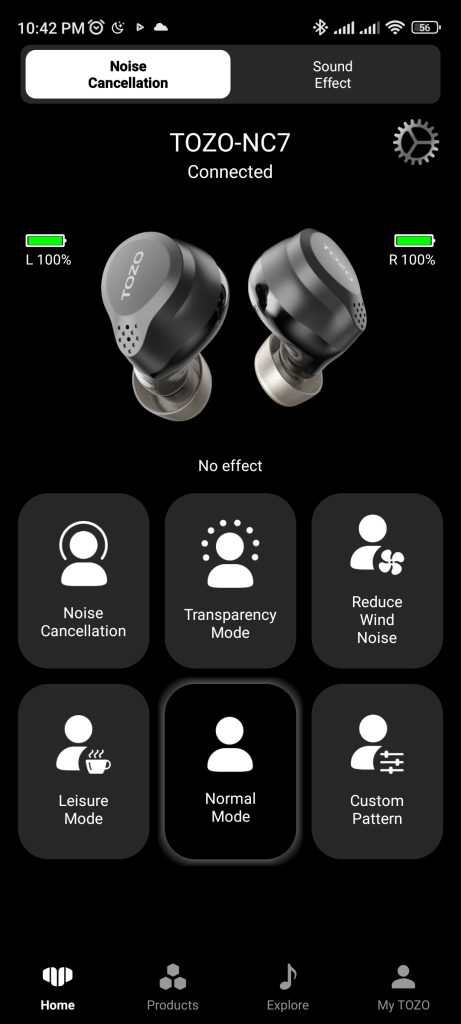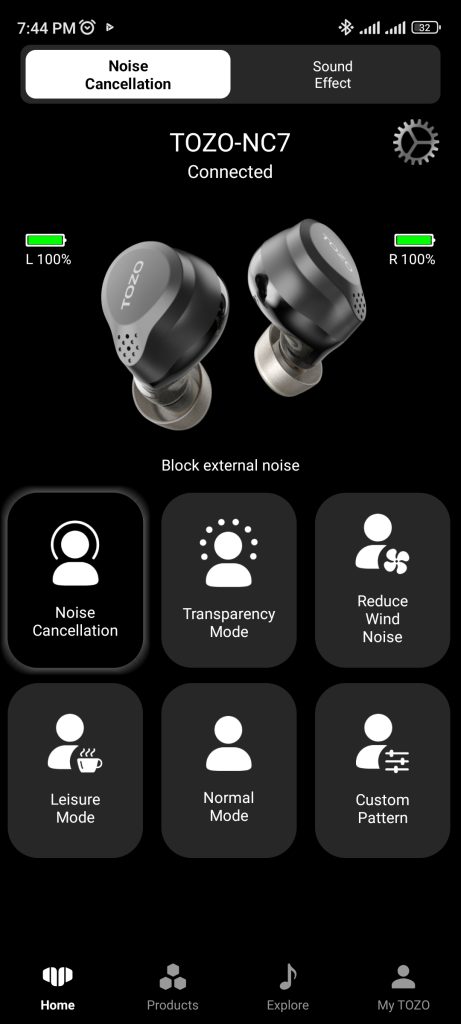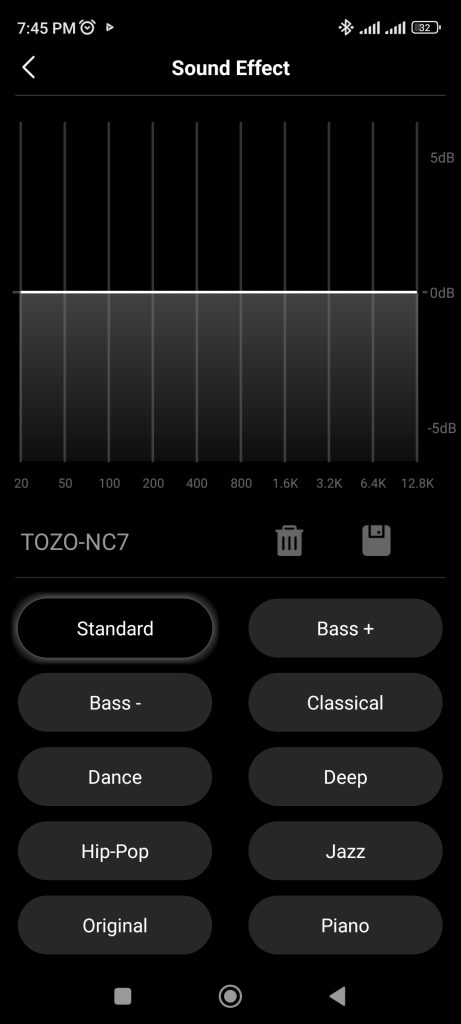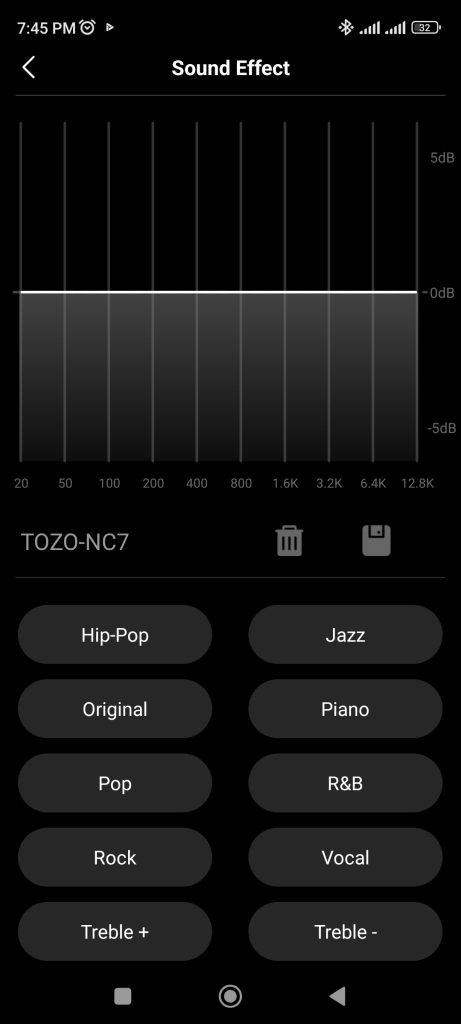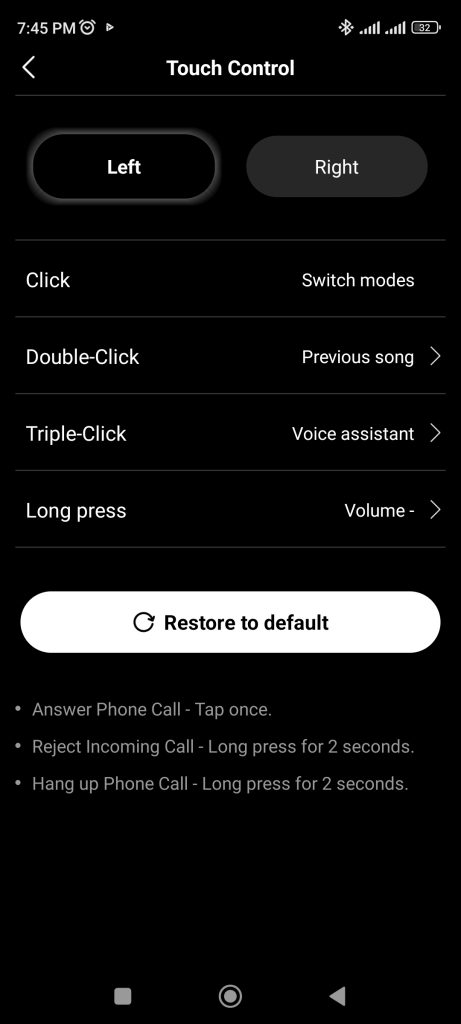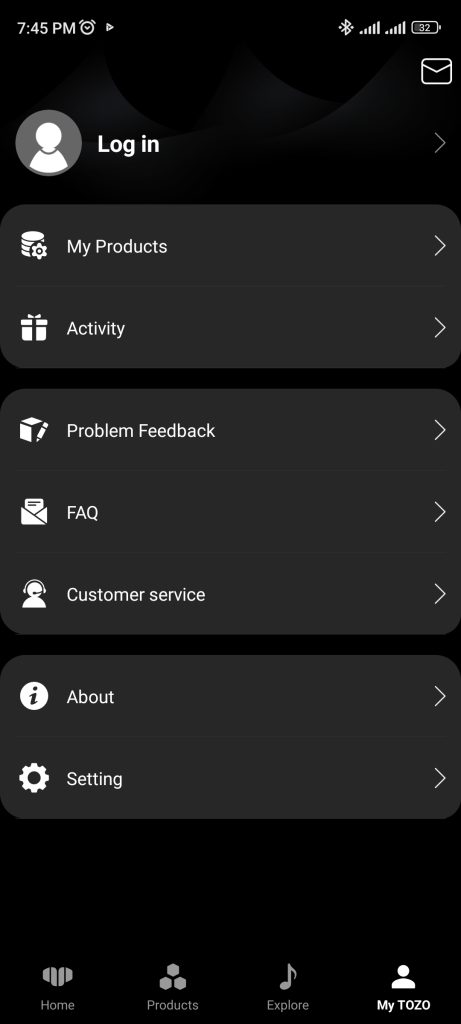 Final Words
Tozo NC7 is one of the famous models in the earbuds industry. It's not only budget-friendly. Overall like feature, budget, lightweight, charging and almost all of the vital factors is responsible for its famousness.
Table of Contents
Add a header block to begin generating the table of contents. This block will automatically update. Alternatively manually add items using the + button below. Once you have added at least one item this message will disappear.