Headphones for teenagers are the coolest stuff on the planet. Whether it comes to crunching on mathematics, walking along the trail, biking through the silent lanes, boarding a train, in the gym, the million- dollar dreamer head is always crowned with a headphone.
We can't decline the role of music that intensifies our inner core of emotions, the lyrics that resonates our turmoil. It's a holistic refuge to happiness, home for teenagers who are laden with an unbalanced sudden gush of hormones.
When headphones became the darling of teenagers, sound engineering and model crafting broke the bars of its limitations. Big brands came up with their magic lamp like headphones to put customers a long breeze to think, which one to possess.
A lot of lesson revision is still pending but its hard standing in the bus stop to revise. Again, someone is in deep sleep in your hostel room, but you are not, music videos keep flashing instead of sleep. Thanks! to the sound engineers. Headphones and its step sister smart headphones with Alexa, Voice Assistant or Google Assistant packed with LDAC technology appeared to absorb a lot of hassle and dreams are no longer a dream but it stepped naked in reality without our slightest notice.
We endeavored a long search and surveyed with each one of the enlisted products and here we come with our reviews in details.
We need to be very finicky while buying on-ear gadgets than in-ear gadgets. The key points, we need to focus on details are –
The Impedance of the sound, frequency of the sound offered, Driver technology involved, sound staging, size of the ear cups, cup back designs and the last but not the least is the material quality and weight of the headphones.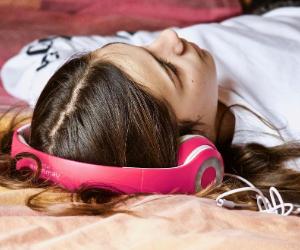 All the above tiny details augment and enhance the intrinsic audio signature and crucially important to fall for a product.
Top 10 Best Headphones List for Teens/Kids
01. Bose SoundLink around ear Headphones – Bluetooth Headphones for Teens
Bose, a brand that is synonymous to Bluetooth music devices. A brand that invented and perfected when it comes to sound engineering. Let us have a look on the Bose Soundlink around ear Headphones-
* A delighting sturdy metal headphone that promises to laugh away daily rough handling, is a star attraction at first sight. It is foldable and can be treasured in the hard case, it comes with it.
Now, when we try to establish a connection from our mobile device to the headphone, once we connect it, every time we turn it on, amazingly connected and what a sound! Mind blowing driver technology to enhance and tantalize human acoustic station. We can connect to our music devices even 30 ft away from it.
* Crowning the headphone felt as keeping a hand of well wisher on my head, feather-light yet sturdy. It is cushioned and the ear cups don't tend to squeeze the head and ears.
* A knocking phone call and a motherly job of transferring my call to me switching device connection, pausing my music and a quick resume back once it ends, is just an affordable luxury. Technology got better and turned heavenly for us. No hassles of wire, freedom and relax in busy modern life.
* SoundLink wireless headphones comes with
USB charging cable
Backup audio cable
Carry case
02. Ailihen C8 Headphones – Cool Headphones for Teenager girls/Kids
Ailihen brings extremely budget friendly overhead phones to customers with all the necessary features that a customer wants in a headphone.
Though it is not 100% noise isolation device, in a way, that is an additional feature, a jogger or a biker will prefer Ailihen Headphone while minding the horns of other vehicles.
* It is sleek, stylish in looks that imparts teenager style quotient with an additional folding facility. Ear cups, 40mm, are large enough to create an aura of music.
* It comes in four vibrant colors like blue green, indigo, purple pink, rose with cable 47 inches that is strong and impact free for rough handling to lure the customers.
* Music is good even in low, mid and highs.
*Ailihen comes with a cord with built in mic.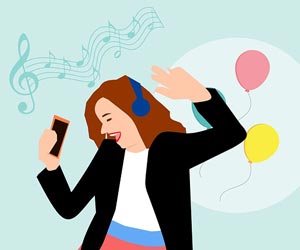 Quality wired headphones are Ailihen C8 Headphones!
03. Beats Studio3 over ear Headphones – Beats Headphones for the Teenager
Dr. Beats headphones are purely designed for premium music listeners. If we eat, drink and dream music, we can probably think of Beats Studio 3 Headphones. Enormous Drivers that are engineered to shower music through the external and internal ear. Music professionals dance to the tunes of Beats Studio.
* Beats Studio 3 Headphones has the ability to sweep the competitors at bay. The robust 3D structure, premium looks, foldable feature is light enough to crown long hours. They will not fall off even when running fast due to its engineered swivel structure and grip on the head.
It arrives in ten different colors like blue, Gray, matte black, red, white, crystal blue, defiant red-black, desert sand, porcelain rose, shadow gray, which attracts users with variant persona to grab them. And the auto fit headgear, it displays and actually shows elasticity to auto fit every different head size with or without glasses on.
* It is amazing for podcast watching with revolutionary licensed W1 chip – ios 10 and higher, Apple Watch, iCloud, MacBook are painlessly connected in one click. It provides connectivity to Bluetooth devices like listening music from Mac Book and taking intervening calls from iPhone.
* Music is dramatized to listeners from bass to treble, it has unique sound staging that imprints live performance with high active noise cancelling isolation.
* Highly recommended for extra long hour wear, for its well ventilation facility and feather light, auto fit features. More over, it is water and sweat resistant. While carrying, it has a compact niche to restore.
Beats Studio Wireless headphones come along
A USB cable
Remote talk cable
Carry case
Apple user Audiophiles, podcast watchers, go and grab it!
04. Riwbox XBT-80 – Best Headphones for teenager Boys
Riwbox popped with a headphone for users who has a strong desire to treasure it but budget restrained their way. For starters, it is a pandora's box.
Uniquely stylish, light-weight headphones are the need of teenager boys who want to indulge in music without spending a lot and of course not an audiophile.
* They gained popularity with all the four colors like – black gold, white gold, purple green & silver white.
* Highly compatible with smartphones, android devices, tablets, pc with Bluetooth connectivity of 30 ft.
* It has a frequency of 20-20,000Hz with impedance of 32ohms.
Riwbox comes along –
A cable
Bluetooth adapter to connect with TV.
Not an audiophile by birth, do not need to dig much on your wallet, its a must have.
05. Sony Noise cancelling Headphones WH1000M3X: The Over ear Headphones for Teenager
Sony labored to its favorite child, WH1000M3X to show off, what exactly a music lover should desire from a headphone.
* A strong durable metal body that is very light on hand and on head that is nurtured to prioritize anti squeezing of ears and comfort for all day wear.
It has shown the generation the true impact of noise cancellation on wearing the headphone with the ANC power on. The whole world seems to be in peace and thus any one can out perform with full concentration in any task of their own will. The best part is, it comes in an app, where we can customize the noise cancellation depending on the ambience.
* A never ending battery life of 30hrs to listen all day with a quick recharge of 5mins that can keep us tuned for 5hrs, is an added pride of Sony.
* It covers frequency upto 40 KHz that is enough to harness that it is born to deliver not great but outstanding bass in all low ranges, mid ranges and high frequencies.
* It holds yet another elaborate sound staging, that means we feel like listening to music system in an open area not adhered to a overhead music device and music upholds high definition to enjoy every bit of music on beats.
* bigger drivers with a smart listening facility by covering the right ear cup only. It's really cool. We do not need to wear off the headphone.
* Yet another smart feature added for smart users to control music right away by Amazon Alexa by touching and swiping the right ear cup and can enjoy voice assistant on holding for 3 seconds, that works like our private secretary who can play our favorite tunes, reminds us about important assignments/meetings, birthdays, place a call to our hangout buddy, pay bills on time, can tell the weather forecast, almost anything we expect in daily life. Life is made easier and happier.
Sony WH1000M3X comes along
Adapter plug
Cables
Grooved carry hard shell.
Wherever you go, if you love to tap your feet on beats, Sony feasts!
06. Panasonic Wireless Headphones(
RP-HD605N-K )- Best Wireless Headphones

Unlike the leading sound companies, Panasonic groomed the best wireless headphones in the town with a ravishing look that claims to kill us at the very first look.
* The supercool music nerd is flexible and is designed to accessorize face with
Excellent noise cancelling feature for music lovers on board and off board through busy lanes.
* No compromise made on music listening, hi-definition sound based on LDAC technology perfect sound staging, all together its no less than rival products.
* Anti-vibration frames, super light headphones are specifically designed for all-day wear.
* Smart listening facility ( cover the right ear cup and communicate), battery life up to 20hrs of power play music and when wired it lasts unto 50 hours.
*It comes with voice assistant to be our companion whole day assisting through calls, playing our jazz numbers, prompting reminders.
*Panasonic comes along –
A micro USB cable.
Airline Adapter.
Headphone cable.
It is fabulous when compared with pricing!
07. Tao Tronics ANC Headphones – Best wireless Bluetooth headphones for teenager
Tao Tronics did not lag behind the giant sound companies, as it offers the best wireless Bluetooth headphones of 5.0 Blutooth connectivity.
It offers immersive music quality blocking busy environmental noises of flights, heavy engines to drown in our favorite music pieces.
* It is super-flex and foldable, can easily snake inside bag packs.
* Battery life is long 30 hours of music play and in case we need to grab the headphone and run, a quick recharge of only 5 minutes can save us for next 2 hours happily.
* Unlike the ancestral sound companies, Tao Tronics gifted this headphone as a true affordable music gem that every music lover would desire.
Tao Tronics Headphones comes along-
An audio cable.
A charging cable.
A hard carry case.
It is over all impressive!
08. Sennheiser HD 4.40 Around Ear – Good Headphones For Teenager
One of the oldest sound company Sennheiser produced feather light headphone that weighs almost 225 gm with a leather headband for extra comfort without compromising its strength.
*Dynamic closed drivers that counts for hard bass for music admirers.
With a low impedance of 18 ohms is suitable to kick hard bass even with little power and works amazingly well with low amplification devices with very little sound distortion on high frequencies.
* Gifted with a challenging battery life of 25 hours.
* Bluetooth connectivity of 4.0 will enable us to enjoy music without cables and even away from the device.
Sennheiser HD 4.40 comes with-
1.4 m Audio Cable
Gold-plated Plug
USB Charging Cable
Comparatively, Sennheiser HD 4.40 BT is worthy to buy without spending large.
09. Avantree ANC031 ANC Headphones – Best Wireless headphones for teenager
Avantree is known for its prompt lip sync while watching movies. It gained popularity among teenagers for gaming and watching videos.
It claims an active noise cancellation of 22 decibels to bring an absolute peace to your ears.
* It has in-built CSR chip set that painlessly connects to the device that is really enjoyable at the price it offers.
* The sleek and extra light weight of 280 gm and 40 hours of play time is throwing a tough challenge to the rival products.
* Avantree Headphones comes along –
A Audio cable
An USB charging cable
A compact carry case
Gamers and movie lovers will love this headphone for sure.
10. Sony MDRZX110/BLK ZX Series Stereo Headphones – Best Headphones for students
Sony popped with a headphone for users who has a strong desire to treasure it but budget restrained their way. As stated earlier, for starters, it is a pandora's box.
* Uniquely swivel designed headphone with 30 mm ear cups that rightly pours pleasant music.
Highly compatible with smartphones, android devices, tablets, pc with a 1.2 meter cord. It is circulated in two different solid colors like black and white.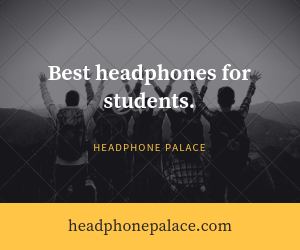 * It has a frequency of 20 – 20,000 Hz with impedance of 32 ohms without a mic.
*It is great for online lessons.
Sony MDRZX110 comes with a
Not an audiophile by birth, do not need to dig much on your wallet, its a must have.
Best Headphones for teens – Buyer's guide
It's not easy to shop a headphone for a teen unless we know the right product to address our needs. It's almost choosing and falling for a partner among the folk of promising would be partners. Direct from the review studio, penning down the article helps us to decide on factual grounds of each and every feature of a headphone.
It is leveraged to educate commoners like us, what to look for in the box behind the marketing lingos.
As per our opinion, a higher impedance that always registers hi-definition sound, improved sound staging that creates a musical euphoria, is one of the biggest factor to chase in the box before buying a headphone.
Impedance: which depends on the diameter of the voice coils and the finer it is, the higher the impedance it will bear. To be specific, the ohms imprinted on the box will tell us the impedance of the voice coil. Say, 32-ohm, 60-ohm, 132ohm. Impedance is increasing as the ohms. Now, for listening at home, the higher the impedance, the finer the voice coils, the lesser is the sound distortion on higher frequencies. It is just the right thing to run for. The higher the impedance, the higher the bass, the sound staging is elaborate and it creates a surround sound to live in. But if we think of using the headphones connected to any weak amplification devices, low impedance is definitely on the checklist since it requires less power to deliver higher audio levels.
Well, we should also remember that bigger drivers/ear cups painlessly pours music instead of intruding through the ear canals.
The elaborate the frequency range, the better is the composition on ears. Higher the ANC function, better is the isolation from chaos, cementing more concentration henceforth.
So Impedance of the sound, frequency of the sound offered, Driver technology involved, sound staging, size of the ear cups, cup back designs, ANC and the last but not the least is the material quality and weight of the headphones that score individually to sum up the product review.
Reviews, straight from real time analysis
Gone are those days, when we expect headphones to rightfully transmit quality music.
Headphones got smarter only because the sound company experts thought and dreamt something unusual that we require but not addressed in daily life. In our busy life, soon after we step in teens, have to chase after grades, interactive sessions, piano lessons and there's no end of the list. If possible any short term online courses only to enhance skills and upgrade own self like the technology does over the years.
We, therefore tend to loose more in order to gain. Modern life styles can barely afford quality time with our chosen ones. In this utter crisis, technology tends to hold our hand more tightly than our loved ones. It continually strives, claims and yes it does all the miracle to absorb stress, be friendlier and relieves us after exhaustion. Its no longer a gadget instead a tech- angel in our lives.
Thus, we need much elaborate screening process. Judging quantitatively as well qualitatively, the highest scorers are Bose, Sony WH1000M3X and Beats. Bose created a much elaborate sound staging than Sony and Apples's Favorite child, Beats. The drivers, Bose again owns the biggest in industry.
Even the equalizer rightly balances the poise, pitch and presence of each and every musical instrument.
While Sony has an extra hard bass to hit on our head when playing hip hops that makes our feet to tap on as well we can customize the equalizer , bass according to our own taste over the app.
Beats somehow missed the trophy on creating an aura of music that Bose and Sony did in their own way but it is no less.
Now, coming to ANC (Anti Noise control), the buzz on every headphone buyer or user is the biggest sensational feature that needs analysis. Again, ANC is magical in Sony not for restricting unnecessary noise to music lovers but because of its app that caters personalized customization of noise cancellation depending on the ambiance. Incredible technology to assess and restrict noise in and around the radius. Bose has done fair judgment on noise cancellation equally great as Sony but we tend to miss the customized regulation over the app.
Beats is beaten only by a fraction of points. ANC offered by beats is quite satisfactory but not great to lure frequent travelers on board.
Rather Panasonic gauged pretty well on ANC, but it makes a hiss on highest noise cancellation.
Now for long hour wear, the highest attention is on the weight of the headphone, its construction, heat build-up & the sweat production.
Bose headphones weigh as less than 200 gms and very well contoured while Sony made it around 750 gms but little sweaty. Beats headphones weigh as much as 800 gms yet comfortable while Panasonic came in just around 267 gms. If we were supposed to buy as an audiophile, we would grab Bose for music and feather-light robust construction but only if we were not a frequent flyer as ANC is best in Sony. Yet all the four headphones were super flexible and very comfortable to wear on.
Battery life of Sony and Tao Tronics are as enormous as 30 long hours and a quick recharge of 5 mins last for 2 hrs, while Beats surpassed it to 40hrs without ANC and 22 hrs with ANC, while Panasonic runs 20 hrs on a full charge and Bose fall behind for 15hrs of playtime. So Sony would be our choicest one while preferring music, ANC and battery life.
Podcast watchers and apple obsessed music lovers should never stumble for a second thought, Beats is incredibly well except the ANC since it has that licensed W1 chip blessing that none has right now. We can effortlessly run around the campus within 100 ft from the MacBook that is still lying on the 15th -floor living room couch.
There is another baby who kicked rivals far away with Bluetooth 5.0 that means it can literally be connected within 800 ft distance from the device, this baby is none other than Tao Tronics active noise cancelling Headphones.
If money were not a primary concern, we would recommend owning all the three headphones that shook us head to toe.
A long flight with Sony WH1000 is as pleasing as a musical date with Bose Soundlink over Ear Headphones and podcasting with Beats. And if not too finicky, Panasonic or Tao Tronics can fill heart yet not emptying the wallet. We ranked on the basis of our real time analysis by our expert team members –
SONY WH1000 ACTIVE NOISE CANCELLING HEADPHONES
BOSE SOUNDLINK OVER EAR HEADPHONES
BEATS STUDIO3 HEADPHONES
PANASONIC HEADPHONES
Conclusion
Sony WH1000M3X is the real time analysis winner as the best noise cancelling LDAC technology injected Alexa, Voice Assistant enabled Headphone that won our heart.
Bose Soundlink Over Ear Headphone and Beats Studio3 are the runners up on the track.
Hope this article confides in our will to grab our best teen headphone. All suggestions and feedbacks are highly appreciated regarding headphones.
Last update on 2021-04-20 at 19:29 / Affiliate links / Images from Amazon Product Advertising API