After working as a call center agent for about 3.5 years, I was recently promoted to the post of senior operations manager. Within a week of my job as a manager, I replaced all the existing headsets with new ones. Why, you ask? Because I, myself, had grown sick of that bulky, poor quality headphone given to me during my tenure as an agent.
Only the people who work in call centers will know what an insanely noisy place our offices are. There are hundreds of people speaking loudly on phone all day long. I can imagine the pain of my agents who have to make business calls for hours amongst this commotion.
In order to do their job properly, they need lightweight, adjustable headsets that don't fatigue their neck. The best headsets for call center should also rock high-quality microphones and powerful noise cancellation. If you can splurge, there are many wireless options available too.
However, equipping your agents with a good headphone on a limited budget can be a difficult task. That's why I am going to use my personal experience and knowledge to help you find the best headset for business calls to boost productivity and ensure the optimal comfort for your hard working agents.
BEST CALL CENTERS HEADOHONES
01. Plantronics Voyager Legend Wireless Bluetooth Headset
Voyager Legend is a perfect headset for people who work in crowded offices and need to receive lots of phone calls throughout the day. Considering the voice call clarity, stable connection and ease of use, I'll have to say it is the best call center headset in its price range. The person on the line won't be able to sense that you are using an earpiece.
The advanced wideband audio combined with Digital Signal Processing (DSP) lets you enjoy hassle-free phone calls in the noisiest environment. It also prevents sound distortion when heavy wind is blowing around you.
For an incoming call, you just have to say Answer or Reject. You will get a voice prompt stating the name of the caller during the incoming calls. A magnetic charger is included in the package for fast and easy charging.
Also: Single Earbuds Review
02. Sennheiser DW Pro 2 Dual Ear Wireless Office Headset
I've been a fan of Sennheiser since forever. When it comes to audio quality, I honestly don't think any other brand comes close to it in the medium price range. You can easily connect it to corded desk phones and office computers. With the help of an adapter, you can even connect it to your smartphone without any issue.
The voice quality of DW Pro 2 is close to perfection. You can hear each and every world clearly is busy call centers where 100 others are chatting and chirping all the time. Kudos to the battery life as well.
Once fully charged, you get a whopping 8 hours of battery life. The set up is easy-peasy and most of all, it doesn't cramp your head and neck after prolonged use.
03. Logitech H800 Bluetooth Wireless Headset with Mic
The next contender for the title of the best headset for call center comes from another favorite brand of mine. Logitech headsets are feature-rich, easy to connect and operate. You can connect via Bluetooth or plug the USB cord to your computer, which comes very handy for those long conference calls.
The headset houses laser-tuned speaker drivers that juice out rich and crystal clear voice. Both the earcups and the headband are adequately padded to ensure optimal comfort.
The headset is lightweight too which is a must-have in call center headsets. The only issue with this device is the short battery life. While 5-6 hours of call time isn't bad, I was expecting a longer runtime, considering the price.
Retailers
04. Plantronics Voyager Focus UC Bluetooth USB B825 202652-01 Headset
If you are in search of the best noise canceling headset with microphone in the medium price range, look no further. It uses triple-mic with Digital Signal Processing (DSP), ensuring that your voice sounds natural to the person on the line. It also does a good job of separating your voice from the noisy background.
You can roam freely up to 98 feet away from your connected device and it also allows you to receive phone calls while charging the headset. Owning to its stellar audio quality, you can use it for listening to hi-fi music and play games during the break time.
05. Jabra PRO 930 MS Mono Lync Optimized Wireless Headset
With a humongous range of up to 300 feet, you can go to the porch or cafeteria of your office while attending business calls. There is a mute button on the headset. After the latest software update, you can fully integrate the mute button with MS Lync which will come handy when you are walking around.
The audio quality is flawless and you wouldn't notice a drop in the connection as long as you are within the range. The earpiece is comfortable and can be easily switched from one ear to another, should you choose to do so. You need to charge it for only 30 minutes to enjoy a call time of 5+ hours.
06. Sennheiser OfficeRunner Headset with Microphone
OfficeRunner's powerful noise isolation ability makes it a top contender for the title of the best noise canceling headset for call center. Both you and your clients will be able to hear each other's voice loud and clear, no matter how windy, or noisy your surrounding is.
With a massive range of 400 feet, you can walk around anywhere in the house/ office without facing any drop in the connection or sound distortion. The battery performance of this headset is phenomenal.
One full charge should provide a backup of 10-12 hours, ideal for call center employees who need to be on the phone for several hours a day. And since the headset is ultra lightweight, no need to worry about fatiguing your head and neck.
07. Wantek Corded USB Headsets
If you are looking for an inexpensive, well-built, comfortable headset with decent voice call quality, this one is worth checking out for sure. The earcups cushions are soft and breathable, an essential feature in any business-grade headset. You can also swivel the ear part to ensure a snug fit and great comfort.
This simple and straightforward plug and play headset compatible with all the leading UC platforms, Skype, MS Lync and so on. The sound quality of this wired headset is far superior to many expensive Bluetooth office headsets I have used in the past.
The noise cancelation is not brilliant, but still good enough to help you have an undisrupted conversation in the office.
08. Mpow 331 USB Computer Headphones
No products found.
Another budget-friendly headset that can be used right out of the box. No need to install drivers or go through a complicated setup process. Granted, doesn't have any of the fancy features of premium business-grade wireless earpieces. It is primarily designed to help you enjoy undisrupted, long voice calls with crisp and clear sound quality from both ends.
It uses ENC or Environmental Noise Cancelation to filter a good amount of ambient noise. And it does a good job at it. The headset is lightweight, has a well-padded adjustable headband and soft padded ear muffs. It should easily fit any head size and the cushioning on the ear cups are delightfully breathable.
09. B350-XT 203475 BlueParrott Noise Canceling Bluetooth Headset
One of the best Bluetooth headsets for teleconference, cold calls, and business calls, this headset can effectively cancel out 96% background noise. No matter how noisy the environment is around me, the person on the line will feel that you are sitting in a quiet room.
I absolutely loved the addition of NFC pairing option in it. Makes taking a bunch of incoming calls from different devices super easy. The call quality is flawless and you can stay on the phone even while charging the headset. But I don't think you'll need to do that as you get 24 hours of battery life anyway.
There's is a "Parrot Button" on the headset which can be programmed as a mute button using the compatible Android/iOS app. If you need Android headset, then check this guide.
10. TRIPROC Monaural DC 2.5MM Telephone Headset
This headset has the most heavy-duty, solid and tear-proof cord in this segment. It's about 6 feet long and appears to be able to stand the test of time. The call quality is incredible, much better than average Bluetooth headphones you'll find lying around the market these days.
Sometimes, the voice can be a bit too loud. But thankfully, it has an in-line volume control button to deal with this. The mic boom can be easily adjusted and while the ear cups are not super comfy, it doesn't tightly squeeze your ears either.
The background noise filtering ability isn't stunning, to be honest. But it still gets the job done in relatively less crowded telecom offices.
Also Read: Best Midrange Headphones
What to Look for When Buying Headsets for Call Center?
Comfort Factor
Talking on a bulky, ill-fitting headset for endless hours while maintaining composure is every call center agent's nightmare. And, let's be honest, our productivity can't be at its best when we are this much uncomfortable.
The best headsets for business calls should be lightweight and ergonomically design. The headband should be well adjustable and have padding underneath to minimize fatigue.
If it's not light enough, sooner or letter, you will end up with headache and muscle tension. And if doesn't fit well, be ready welcome bad posture in your life.
Wired or Wireless?
A topic I have thought about a lot before placing my headset order. Before we come to the conclusion, let us weigh in the pros and cons of both types.
If you are opting for wired sets, the advantages are:
No need to charge.
No fear of connection dropouts.
Cost-effective.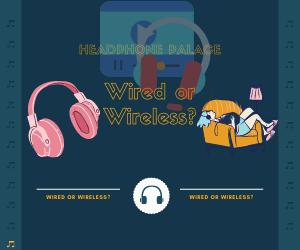 And the disadvantages are:
You will always have to be physically connected to your PC/hard phone.
Those horrible tangled cables!
Wireless options are much more flexible. You can roam around in your office, grab a bite or coffee while making a cold call. If charging the device from time-to-time sounds like a hassle, invest in a device with 11-12 hours of battery life.
On the downside, even though wireless headphones are more comfortable and easier to use, it costs significantly more. So unless you have a hefty budget, better stick to the wired options.
Also Read: Headphones vs Earbuds
Monoaural vs Duo/ Binaural
Another dilemma I had to work my way through while making up my mind. Duo headsets are essential if you work in an overcrowded call center. These headsets are well-padded for comfort and block a good amount of ambient noise.
As a result, neither the agent nor the customer has to go "sorry? Pardon? Say again? Can you hear me?" again and again. But, they are expensive.
Mono headsets are cheaper and do a decent job in a less crowded environment. You can also talk to your fellow agents without taking your headphone off when you are on call.
Headset Wearing Styles
Call center headsets are mostly available in three styles:
This is the most common type and available in both monoaural and binaural versions. The next is neckband style and finally, in-ear phones. While choosing the headset-wearing style, you will have to remember that comfort is a very personal thing.
If you can, try and offer your agents to choose their preferred style of headsets. The quicker they adapt to the headset of their choice, the better it is for his productivity.
Noise Cancellation Technology
Call centers are a white collar equivalent of a fish market. So, do your employees a favor and get them the best noise canceling headset with microphone. In order to ensure that your voice is crystal clear on the phone, the headset should effectively block out ambient noise.
If it doesn't, the customers might have to shout out loud to make sure you can hear them properly. For best noise filtering, I would suggest you find devices equipped with air-shock filters. It helps you cancel out sharp breathing noise for maximum voice clarity.
Standard vs Ultra-Noise Cancelling Headsets
The standard ones provide basic noise cancelation and can mute the external noise up to 11 dB. On the other hand, ultra NC headsets can dampen outside noise by 13 dB and also lets your voice pass through the mic easily for better for clarity. If your employees sit too close to each while taking business calls, a UNC headphone would indeed be a better option.
Microphone Types
There are two types of mics to consider- SoundTube and noise canceling. SoundTube microphones do not block ambient noise. So you better off use it only in less crowded offices.
On the other hand, mechanical noise filtering tech is a godsend for large, crowded call centers. This technology is incorporated on the mic's tip and creates an illusion that you are talking in a relatively silent environment.
Although these are costlier than SoundTubes, the investment will guarantee customer satisfaction. For your customers won't have to scream in order to be heard. And you know,
Customer satisfaction= money.
Microphone Adjustments
Having to adjust the mic every minute in order to make your sound clear is super annoying. Your headset should either have a flexible gooseneck mic or a boom mic for maximum comfort and efficiency.
Sound Protection
The Noise at Work Directive stated in 2006 that employees shouldn't be exposed to more than 87 dB(A) in the workplace. In order to comply with this legislation, you should look for headsets that can mute a sudden burst of loud noise before they can reach our ears. This will not only protect the hearing ability of your agents but also keep them comfortable and focused on their job.
Amplifier- Necessary or Not?
An amplifier is this context is used for matching the audio quality of the input device (telephones) to the output device (headset). If your call center has multiple phone systems with different wiring and sound quality, an amplifier is necessary to make the voice calls sound crystal clear.
Last update on 2023-12-10 at 01:27 / Affiliate links / Images from Amazon Product Advertising API